When Nina spotted that Bristol was hosting a live outdoor performance of the hits of Goldie by an orchestra, she told me we just HAD to go!
As a teenager, she spent many a trip on the Paris Metro listening to Innercity Life, the 1990s hit single from the British drum 'n' bass DJ so she couldn't resist the opportunity to re-live her youth!
I must admit to not being as big a fan as Nina before the show but boy am I one now.
The setting on Bristol's harbourside was a spectacular one for the sell-out show organised by Colston Hall, and the Heritage Orchestra put in an amazing performance of reworked tracks from Goldie's iconic Timeless album.
As the sun set, lasers bounced off the Lloyds building that surrounds the Amphitheatre where the concert took place, and the atmosphere was electric as conductor Charles Hazlewood led the orchestra. When guest vocalist Vanessa Haynes took to the stage for Innercity Life, the crowd went wild. As she belted out that famous chorus, Nina wasn't the only 30-something transformed back to the late 20th century!
Goldie himself was on stage throughout the 90 minute show and he had a whale of a time throwing himself around as he watched his work transformed by the drums, guitars, and brass instruments of the stupendous orchestra. When the gig ended and with our feet still tapping we headed to the official after party at Colston Hall.
We're regulars at Bristol's top music venue but as we walked in, it looked like we've never seen it before.
All four floors of the space had been transformed into a massive nightclub. From a temporary DJ booth constructed on the first floor, revellers below rocked to the beats in what is usually the seating area for Colston Hall's cafe.
At around 1am Goldie himself arrived and he performed a one-hour set that showed although he's almost 50, he's still got it!
Colston Hall may date back to the 1800s but it's a tremendously forward thinking organisation. Top marks to whoever thought a place that has traditionally hosted classical music could be converted into what must have one of Britain's biggest nightclubs on the night!
We lasted until 2am (I'm almost 40 you know!) and went home after a night that we will never forget.
Text by Dan & pics by Nina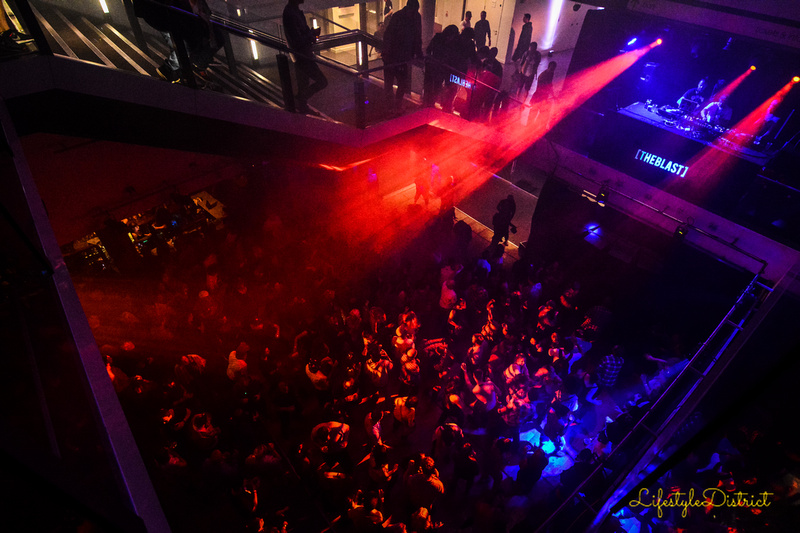 Like our photographs? Visit LeShop